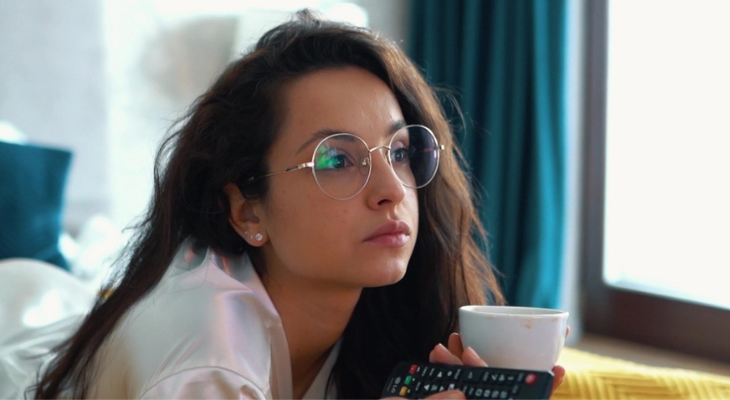 Living with Low Vision? Here's How to Make the Most of Your Vision
Low vision makes everyday tasks like cooking or using a computer much more challenging. Although the changes to your vision may be permanent, low vision aids can help you do many of the things low vision makes difficult.
What Is Low Vision?
According to the Georgetown University Health Policy Institute, 8% of Americans have visual impairments that can't be improved with eyeglasses, contact lenses, medication, or surgery. Commonly called "low vision," these visual impairments may occur due to injuries, macular degeneration, glaucoma, diabetes, cataracts, retinal detachment, or other eye diseases and conditions. Low vision can affect one or both eyes. Depending on the cause, you may notice one or more of these symptoms:
Blurred Vision
Blind Spots or Blurriness in Your Center or Peripheral Vision
Poor Depth Vision
Night Blindness
Low Vision Aids
Low vision aids are devices that make it easier to read and perform everyday tasks. They include:
Large Print Items. Books and magazines aren't the only large print items available. Television remotes, alarm clocks, telephones, thermometers, playing cards, watches, and other products are available.
E-Readers. E-readers are an option for reading. The print size, font, and contrast can be adjusted for your comfort.
Audiobooks. If you prefer listening to books, try one of the low-cost audiobook subscription services, or listen to books and magazines for free by enrolling in BARD Access, a service of the National Library Service for the Blind and Print Disabled.
Apps. Smartphone apps can do practically anything, including help you manage your low vision issues. Some apps audibly identify objects after you take a picture of them. Others describe every single thing around you, identify cash denominations or colors, read menus or signs, recognize faces, or tell you exactly where to turn when walking to a destination. The American Academy of Ophthalmology website offers a list of free and fee-based apps designed for people with low vision.
Magnifiers. Struggling to read the small print? An inexpensive magnifier may be just what you need. If it's not convenient to carry a handheld or stand magnifier with you, try a smartphone app that uses your phone's camera to magnify objects.
Computer Devices. You don't have to give up online shopping, research, or recipe hunting just because you have low vision. Screen reading software reads aloud every word on your computer screen or converts it to braille, while dictation software converts the spoken word to text. Magnifier settings on your computer allow you to zoom in to read, while large print keyboards can help you avoid typos.
Other Low Vision Options. Talking appliances and devices, canes, tinted or prismatic eyeglass lenses, writing guides, needle threaders, and many other low vision aids can be helpful if you have vision challenges. Do you have trouble telling when your coffee cup is full? A liquid level detector placed in the cup beeps and vibrates when the cup is full.
Wearable Virtual Reality Device. A wearable device, like the IrisVision headset, uses virtual reality technology to improve both near and far vision, both indoors and outdoors.
Are you struggling with low vision? Contact our office to schedule an appointment with the ophthalmologist:
Sources:
Georgetown University Health Policy Institute: Visual Impairments
https://hpi.georgetown.edu/visual/#:~:text=Almost%2020%20million%20Americans%20%E2%80%94%208,people%20age%2065%20and%20older.
American Academy of Ophthalmology: 30 Apps, Devices and Technologies for People with Vision Impairments, 8/14/2020
https://www.aao.org/eye-health/tips-prevention/low-vision-impairment-apps-tech-assistive-devices
National Library Service for the Blind and Print Disabled: BARD Access
https://www.loc.gov/nls/braille-audio-reading-materials/bard-access/
International Academy of Low Vision Specialists: High-Tech Devices for Low Vision
https://ialvs.com/ways-we-can-help/low-vision-aids-devices-and-glasses/high-tech-devices-for-low-vision/
American Foundation for the Blind: Screen Readers
https://www.afb.org/blindness-and-low-vision/using-technology/assistive-technology-products/screen-readers
National Eye Institute: Low Vision, 2/13/2023
https://www.nei.nih.gov/learn-about-eye-health/eye-conditions-and-diseases/low-vision
All About Vision: Low Vision Aids for Computer Users: 12/2019